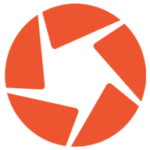 "Alex is not just a photographer, he is an artist. Alex instinctually knows just how to capture the true essence of a property in every photo. His caring and professional team is simply first rate."
"Bright Photos are the best interior photographers I worked with. Their beautiful work has given me many leads. Their creative vision together with their decent price makes them my best choice."
"Bright Photo has enhanced our Airbnb business with a professional flare. They are thorough and prompt with delivery of beautiful shots and virtual tours. Alex and his photography team should be your first port of call if you are thinking of getting the edge in the increasing market for home stays.
Bright Photos expertly and beautifully shot images of the hotel and artfully composes every shot. They are professional, courteous, speedy and discreet, which is necessary when shooting in high-profile hotels amongst hotel guests.
" Their creative photography and virtual tours has noticeably improved our sales. I always look forward to working with Bright Photos and will continue to recommend them for years to come."