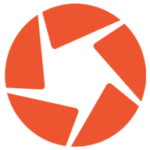 Susanne Mairena Eriksson
Eriksson Marbella
Professional, on time, flexible, offers the finished pictures in less than 48 hours which is amazing. Can only say positive points when it comes to Alex Bright and his team.
James Fitzpatrick
GN Hotels & Resorts
Bright Photos are professional, courteous, speedy and discreet, which is necessary when shooting in high-profile hotels amongst hotel guests.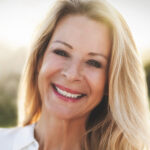 Victoria Baggot
Love Your Home
Alex is not just a photographer, he is an artist. Alex instinctually knows just how to capture the true essence of a property in every photo. His caring and professional team is simply first rate.
Kristofer Westermark
Ventura Yachts
Their creative photography and virtual yacht tours has noticeably improved our sales. I always look forward to working with Bright Photos and will continue to recommend them for years to come."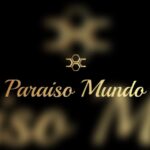 Diana Zuuring
Paraiso Mundo
We have been working with Alex for a while now for our property sales and rental listings. we are very pleased with the results. He is always on-time, flexible and more importantly the quality of the photos are amazing, presenting the properties professionally. No doubt, we recommend him.
Debbie Muirhead
Airbnb Super host
Bright Photos has enhanced our Airbnb business with a professional flare. They are thorough and prompt with delivery of beautiful shots and virtual tours. Alex and his photography team should be your first port of call if you are thinking of getting the edge in the increasing market for home stays.
Ulf Hessedal
Andalucia Development
We have worked with Alex and Bright Photos for over a year now. Loving the photography as he offers a different style to others which makes our properties stand out. We can highly recommend Bright Photos .
Mike Wilson
Palma De Mallorca
I was recommended to use Bright Photos for our property photos and a virtual tour. They produced beautiful photos and an amazing virtual tour of our home. Our villa sold literally a week after going on the market without the buyer even visiting in-person. All thanks to Brigh.Photos!
Mel Griffin
Eagle Tower
We used Bright.photos to 3D scan our office building. The results are fantastic! Coupled with their Virtual Agent software, Bright.Photos have proven to be an invaluable partner in boosting our office leasing. I have no hesitation in highly recommending them.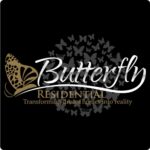 Nicola Fairless
BR Marbella
I would highly recommend Bright Photos to anyone who is looking to showcase their home! Their incredible attention to detail and excellent use of angles produced stunning photos which we are delighted with. Many thanks Alex for all of your efforts. Your enthusiasm and sheer passion for photography are much appreciated.